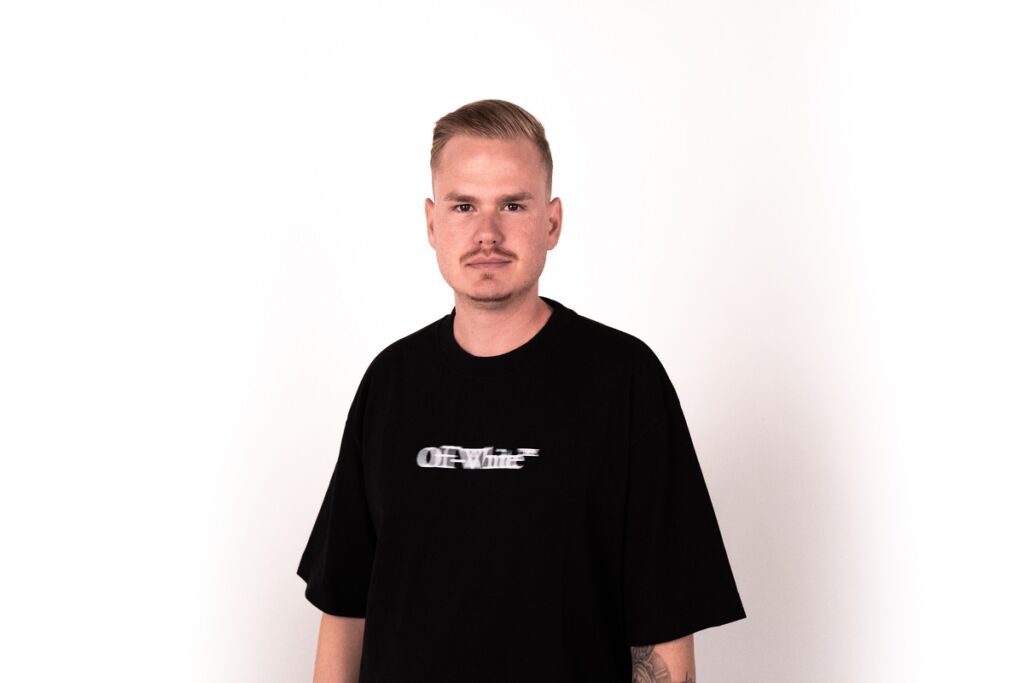 Kaspar stands for straightforward, fast-paced techno. His song "Nova" became a worldwide techno hit with more than 4 million streams, as did his collab "Injection" with A*S*Y*S. This song was number 1 in the Techno Peak Charts on Beatport for weeks. Kaspar is part of the Terminal M family and in this interview he's telling us something more about  'Imagination' EP, out on Monika Kruse's label.
Hey Kaspar, thanks for chatting with us today. Where in the world are you at the moment?
I'm currently on my way to Amsterdam for ADE 23. I'm really looking forward to meeting so many friends from the scene again. Especially my gig on Friday on a boat together with A*S*Y*S.
For those of our readers who are not yet familiar with your music, can you tell us a bit about yourself?
Kaspar stands for fast-paced techno. I think you can see that quite well on my new EP. I love to pick up the listeners emotionally with melodies and to make people ecstatic with a hard drop.
Who were some of your musical idols growing up?
I never had one idol, there are/were so many great artists out there. I have never limited myself to one genre.
You've just released a new EP on Terminal M – Imagination – how did the EP come about and what was the production process like?
honestly? It's a lot of trial & error. I'm always trying new sounds and experimenting with them a lot. In the case of 'Imagination', I think I had a total of 4 "final" versions. I was never 100% satisfied with the production and let the track rest for a while in order to improve it again. Often, it's good to let the track rest for a few days and then come back to it with a fresh ear.
Do you have a set format that you follow when producing in the studio?
I usually start with a kick, bass and drumming and as soon as that convinces me, I play around with a synthesizer until a sound really picks me up, then I try to play a melody that sticks in my head. But that's not the case with every song, exceptions prove the rule, as they say in Germany.
What has been your most important career highlight to date?
I think releasing the first EP on Terminal M 2 years ago was one of the most important and most beautiful moments when I look back. Especially with the background that it created such a friendship with Monika Kruse.
Do you have any words of advice for those who are just starting out in their musical journey?
Believe in yourself, don't let yourself be diverted from your path. It is also very important to develop your own sound. Don't be afraid to talk to other artists about your positive and negative experiences, sometimes it can be a real up and down as an artist… As a last tip I would like to give you the following. Don't always put too much value on the opinions of others, but just do your thing, otherwise you will always be gone in the opinion of others.
What else can we expect from you for the rest of 2023?
I'm trying to open up more on my social media and interact more with my followers and show them more of my private life. Next up musically is a single on ALAULA Music and at the end of the year there will be a release on Fe Chrome. I can't reveal the names of the releases yet, but with these tracks, the party will never end! I can't wait to show you my new music.
Any final words for our readers?
First of all, thank you very much for your time and the interview. To all the readers, I hope to see you soon at the next rave and have an unforgettable night with you.