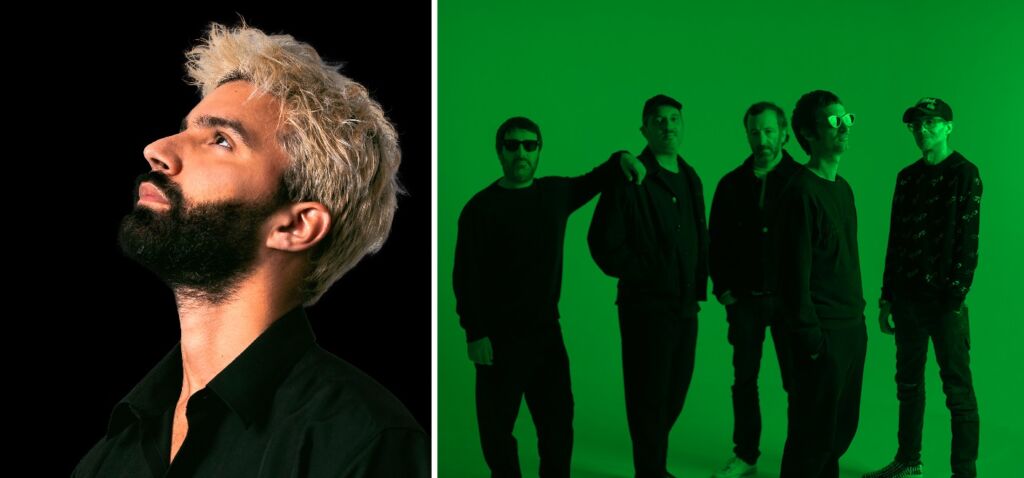 With 9 billion+ streams to his name, multi-platinum DJ/ producer R3HAB adds his dark energy and Dutch-Moroccan influence to remix the insanely catchy "Habaytak" by Acid Arab.
The French-Algerian collective are renowned for their boundary-breaking music, and this riveting collaboration, enriched by the soaring vocals of Moroccan diva Ghizlane Melih and released on [PIAS] Électronique, guarantees to set dancefloors and streaming platforms ablaze. A striking music video accompanies the release, from French director Jean-Charles Charavin.
'Habaytak' is from Acid Arab's latest album ٣ (Trois), the culmination of a decade blending Western electronic beats and Eastern influences to the frenzied delight of audiences worldwide. Since emerging from Paris and their debut album Musique de France (2016), they've performed shows in over fifty countries on four continents, releasing their three albums on tastemakers' admired imprint Crammed Discs.
Multi-Platinum DJ /producer Fadil El Ghoul, better known as R3HAB, has been trailblazing for the past fifteen years. From his breakthrough remixes for names like Rihanna, Drake, Taylor Swift, Calvin Harris, to his own tracks including multiple collaborations, R3HAB has made his mark, bestriding the streaming stats like a Colossus, conquering the mainstream yet respecting his Dutch-Moroccan heritage.
'Habaytak' (feat Ghizlane Melih): R3HAB has given the energetic, hook-packed, hypnotically percussive, Eastern infused original, a faster, darker vibe, with a more explicit House beat, a more growling, twanging electronic bass, and existing builds and breaks intensified to teeth-tingling levels, while fully respecting the original's culture, and Melih's gorgeous vocals which still take centre stage.
'I've been a fan of Acid Arab's work for a long time now, so I was excited when they reached out. I had a lot of fun remixing 'Habaytak', it's always a good challenge to infuse my sound into different genres and musical cultures. I loved the experience and we're excited to finally share it with the world!' —R3HAB
'This mix of R3HAB's more mainstream sound with our Arabic inspired electronic music, has spawned a unique and potentially massive track. We're honoured that R3HAB agreed to add his special touch and individual vibe to our track. We're proud to see more musical boundaries fall.' — Acid Arab
Acid Arab 'Habaytak' (R3HAB Remix) is out now on [PIAS] Électronique. Save it here!
Watch the music video directed by Jean-Charles Charavin below!