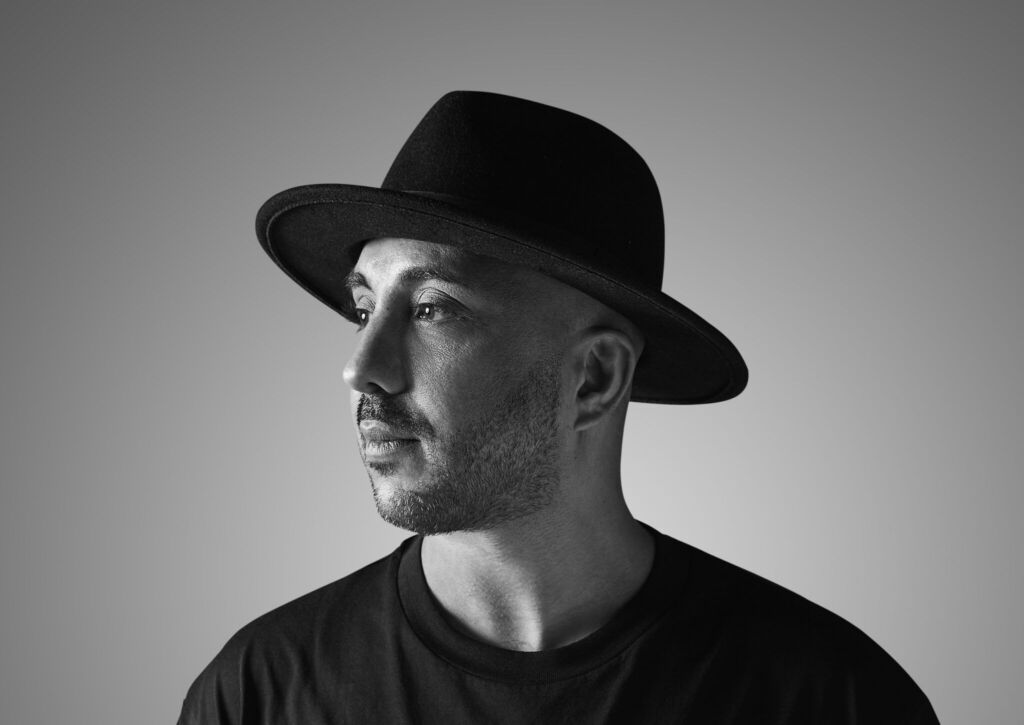 Iman Hanzo was born in Iran and raised in Germany. His passion for music began at a young age, leading him to attend a music school before pursuing a career in the industry after graduating from Music Institute.
Iman Hanzo's unique sound blends influences from techno and house to create a dynamic and profound musical experience that evokes strong emotions and unites listeners on the dance floor. Originally from the vibrant Hamburg club scene, Iman Hanzo has DJed around the world. However, after four years of success as a DJ, he broke free from conventional electronic music and embarked on a journey to rediscover the origins of his art.
This exploration opened his mind to new ways of thinking about music, allowing his creativity to flow freely. The result was a powerful, driving sound that combined the raw intensity of techno with polished melodies and the precision of a seasoned house DJ.
Now Iman Hanzo releases his new single "Er lebt in Dir" and gives it away for a short time as a free download. A thrilling deep house production with organic and melodic influences full of energy for the dancefloor.
Hi there! I'm speaking to you from Hamburg, in the north of Germany.
Let's go back in time – How did you get into producing and DJing?
Music has always been a part of me, a way to express my emotions freely. Events like the Love Parade in Berlin inspired me to become a DJ. A good friend of mine is a music producer, and I was lucky enough to accompany him to the studio. I was very interested in learning how to produce music myself, but back then, a lot of things were still analog, and studio equipment was very expensive. I couldn't afford my own studio at the time, so I continued to go to the studio with my friend and learned a lot there. Eventually, I was able to afford my own studio. Alongside my academic education, I also completed a music program at an institute. Nowadays, I not only produce music in the studio but also out in nature, like in Spitsbergen, where I gathered a lot of inspiration for new sounds.
Who or what were your biggest musical influences and inspirations growing up?
I draw inspiration for my sound from various sources. One important source is my cultural background and personal experiences, which can be expressed through my music. But I also like to draw inspiration from other music genres, artists, and producers to explore new sounds and styles. Traveling, nature, art, films, and everyday observations can also be sources of inspiration. I enjoy combining different elements in my music to create a unique style with a recognizable sound. So, my inspiration can come from many different sources, and my productions can express that diversity.
Please tell us about the different facets of your sound – organic house, melodic house to melodic techno – how did you come to that thrilling mixture?
The world of music is constantly changing, evolving, and growing. I took some time off to create something that hadn't been done before. I wanted to create something that was both demanding and emotional.
Congratulations on your new release called Er lebt in Dir. Can you tell us how this one came about and what the tracks mean to you?
Thank you! There's a personal story behind the track "Er lebt in Dir." When I was 5 years old, my parents, my older brother, and I came to Germany from Iran. I hadn't seen any Disney movies until then. Later, when I saw "The Lion King," like many children, I was amazed, and it became my favorite movie. In particular, the part with the song "Er lebt in Dir" ("He Lives in You") had already triggered something in me back then, and I still feel that emotion today. This emotional connection to the song inspired me to produce the track anew and incorporate my personal experiences into my work.
What else have you got coming up? Anything special on your agenda for 2023?
Currently, I'm spending a lot of time in the studio, working on new productions and preparing for upcoming performances. I also have a joint project planned with the artist Rosbeh, and there will be a mini-album. In the future, I want to continue to be creative and active in the music scene and develop new projects in collaboration with other artists. It will be exciting to see what new musical adventures we will experience in the studio and with the planned projects. Fans and music lovers can look forward to new releases and performances.