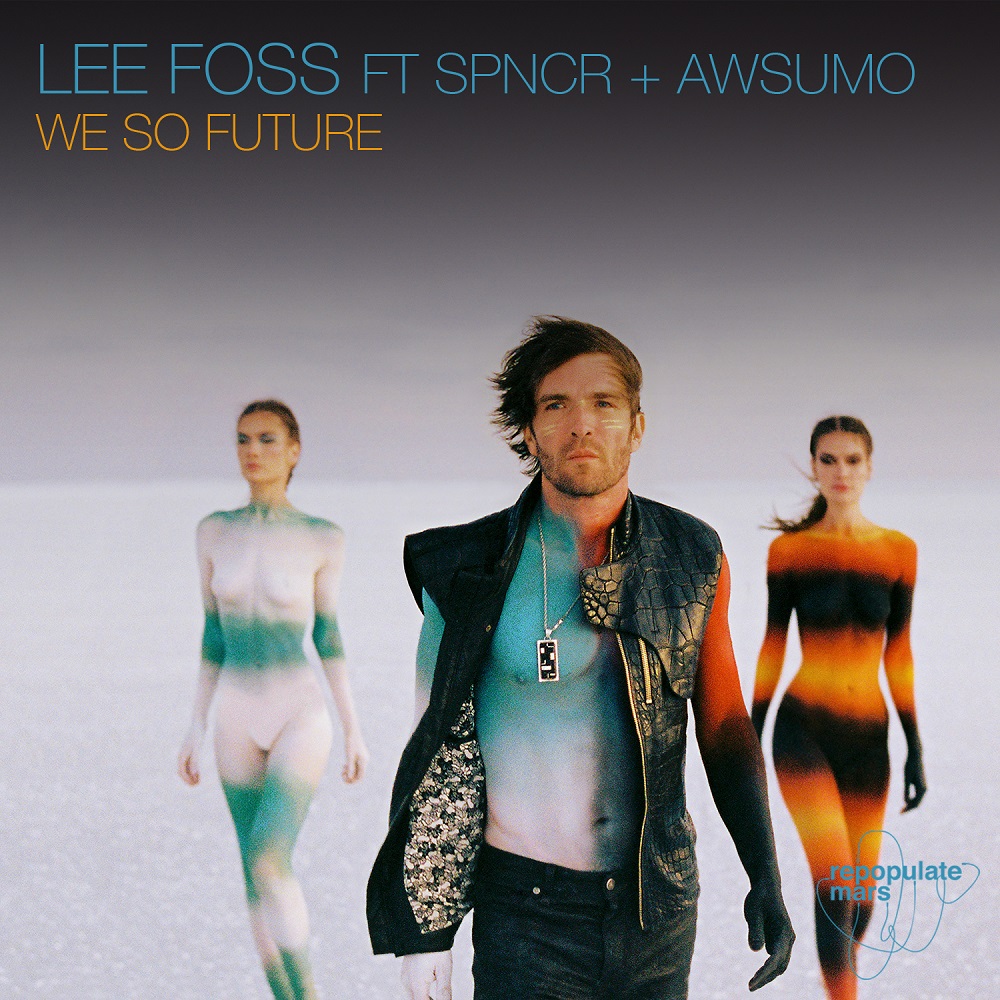 Defining his own style of house music for over a decade, Lee Foss' Repopulate Mars label is the perfect home for his new single 'We So Future'. Created together with DJ, digital artist and producer Awsumo, who makes his eagerly-anticipated debut on the label, and long-time collaborator SPNCR (aka Spencer Nezey), whose previous work with Foss includes 'Crawl', 'Trap Money', and 'Dusk Til Dawn', the brilliant new single is out now across all DSPs.
Foss' first track on the label since August 2022, 'We So Future' sees attitude-filled vocals, old-school rave stabs and raw drums combine for a bristling atmosphere. It's a unique fusion of light and dark that will work as well in a sweaty back room as it will outdoors in the sun, the first of many to come from Foss on his lauded Repopulate Mars.
"'We So Future' is about the creative and artistic spark that sizzles down in Miami and the feeling that you get vibing with your friends there. Hot Natured was born from the very human connections and electricity in the air there, and I thought it was fitting that the lead single for my album Reflections would celebrate that." – Lee Foss
Lee Foss – 'We So Future' ft. SPNCR + Awsumo is out now via Repopulate Mars: Grab it here!