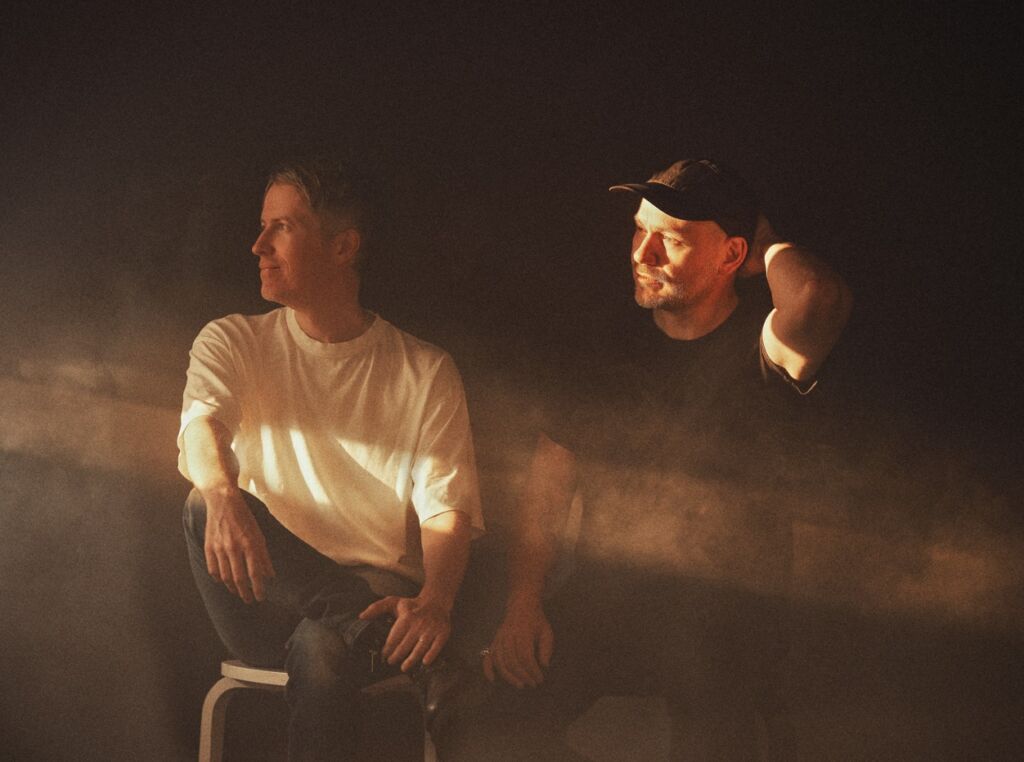 Protection, aka CHVRCHES' Iain Cook and fellow respected Glasgow musician/producer Scott Paterson drop a second taster from their upcoming 'SEEDS II' EP, the percussive builder 'On Love'.
Their first single from 'SEEDS II', the other-worldly upbeat DnB gem 'Thirst Shrine', snagged glowing tastemaker support inc. Clash and Mixmag. As Protection, the guys enjoy freely exploring genres and drum sounds like breakbeat, techno, house, UKG with vibes from ambient to frantic, 80s/90s onward. There will be a track dropping every 2 weeks until the full EP drops on September 1st.
On Love is a fast, frantic drum-rich thrill ride, a galloping percussive crescendo, with a scattery nod to the big tracks of 90s festival headliners. The track was built around the cool RnB vocal sample, but release was delayed out of respect for TSHA's 'Giving Up' which turned out to use the same vocal refrain, different vocalist.
'We wrote this one in the Spring of 2022, and it quickly became one of our favourite productions' Scott says. 'A few months later I was driving home from the studio listening to a playlist of stuff I'd been wanting to check out and TSHA's then new track, 'Giving Up', came on. Realising straight away that we'd both sampled the same vocal hook, I parked up texting Iain in a panic. Our track was even called 'Giving Up On Love' at that point! Now it feels that enough time has passed to let 'On Love' live its best life on SEEDS II. We love hers too, the tracks are wildly different.'
Scott: 'We just wanted to make something big, exciting and breaks-y that would sound great on a big festival PA, with a set-closer kind of energy.' Iain: 'Dropping in a moment or two from some dodgy old Scottish rave cassette tapes added a nice, gritty dimension too.'
Iain is still touring playing guitar/bass/keys with CHVRCHES inc. their recent sensational Glastonbury set while Scott toured as a session musician for a wide variety of bands through the 2010s and has been producing and writing for other artists in his Glasgow based studio, Sleepwalk. Protection are mulling over their first live gigs, something to look forward to along with the full EP 'SEEDS II'.
'The entire premise of the project was for us to have fun together – to us the fun is in the exploration of music and seeing what our version of a known style sounds like.'
'On Love' is out now on Saint Lucky Records. Get it here!