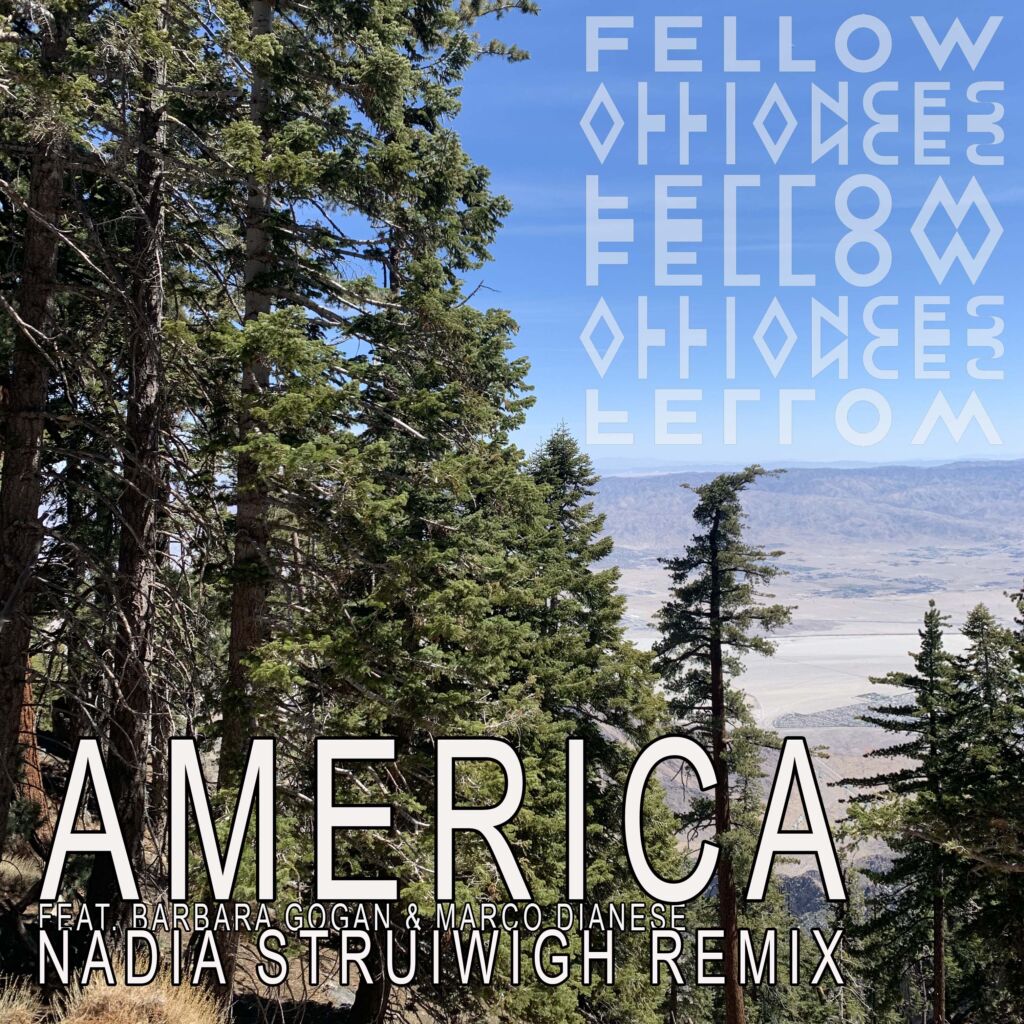 Secret Lovers Records presents 'America' by Fellow Alliances, set to release on Friday, September 8, 2023. Bridging the sounds of ambient serenity with the throbbing undertones of techno, this release offers a fresh perspective on the ever-evolving landscape of electronic music.
The record opens with "America – Nadia Struiwigh Remix", a masterful interpretation by the electronic maestro, Nadia Struiwigh. Her signature touch, reminiscent of the ethereal soundscapes crafted by stalwarts like Biosphere and Boards of Canada, resonates throughout the track. Struiwigh seamlessly weaves synthesized ambiance with subtle hints of techno, crafting a sonic narrative that is as immersive as it is hypnotic.
Next, the original "America feat. Barbara Gogan & Marco Dianese" dives into a deeper dimension. The collaborative effort infuses experimental electronic textures of Barbara Gogan and the artistic touch of Marco Dianese. The outcome melds the abstract with the tangible, creating an environment where electronica meets emotion.
Join Secret Lovers Records on this mesmerizing voyage and let the waves of 'America' transport you to realms unknown.
Grab it here.