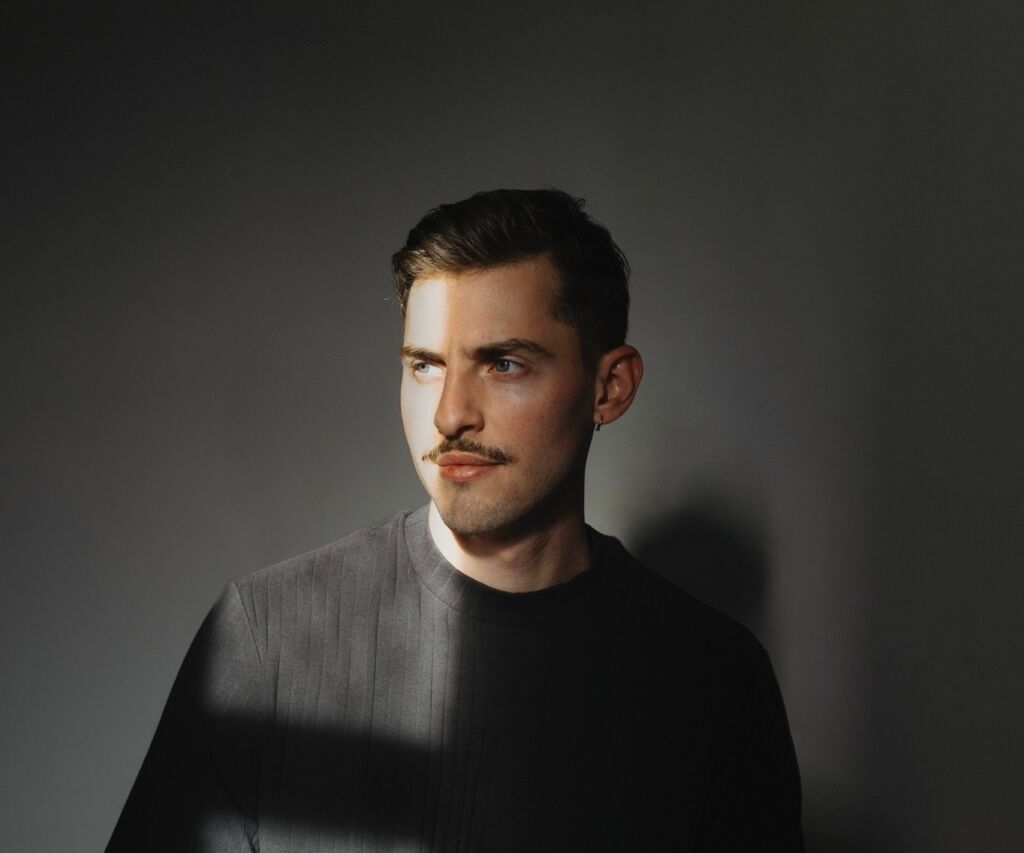 Turkish-born, Barcelona-based DJ and producer Elif celebrates the launch of her debut label Marginalia today, with the release of the imprint's eagerly anticipated inaugural offering, Medusa EP. Conceived and created as a community to support, nurture and develop the incredible output of the producers whose music forms the backbone of Elif's DJ sets worldwide, Marginalia's opening three-track opus features two separate collaborations with Tel Aviv-based artist Takiru, and hotly-tipped Brazilian producer Althoff, alongside an original solo offering from label boss Elif. Marginalia is a new home for undiscovered electronic artists to express their unbridled creativity within a framework of absolute sonic freedom. Established as a platform to support, nurture and develop the incredible output of the unknown producers whose music forms the backbone of Elif's DJ sets worldwide, Marginalia represents a forward-thinking community that looks to bolster the profiles of the hardest working – often least rewarded – individuals in the music industry; individuals without whom the scene's ecosystem would collapse entirely. We caught up with Marginalia debutant Althoff to find out more…
It's a pleasure to have you here with us Althoff. How have you been and where are you answering this interview from?
Hey guys, thanks for having me!! I'm writing this from my studio in Barcelona
Please can you introduce yourself for our Only Techno readers?
I'm Althoff, music producer and DJ from Brazil. My current sound is somewhere between Organic House and Melodic Techno.
I have released music on labels such as Stil Vor Talent, Borders of Light and Bar25, and I currently live in Barcelona where I play regularly.
My music has been played by names such as Solomun and Adriatique.
What have been some of your best moments of 2023 so far?
This year started great with my debut on Stil vor Talent, a label that I had always dreamt of releasing since I started producing electronic music. The track, named Jigsaw was a collaboration with Gespona.
Last month I had my second release, Thrill, on Toto Chiavetta's label Borders of Light, which is another label I really admire.
As a monthly resident DJ at Macarena Club in Barcelona, I've had some memorable nights too.
And also as a music lover, going to see my friend Elif playing at Hi Ibiza last month was awesome!
Congratulations on the release of your brand new single 'Run Wild' – your new collaboration with the wonderful Elif. How was the process of this collaboration?
One time when she was visiting I showed her some tracks I was working on, she really liked this idea so we worked together on some new elements then I sent her the project so she could finish it. It was really organic and we finished the track quite fast.
It also happened that she was planning to release an EP as the first of her new label Marginalia, so we decided to add this one as part of her EP.
How did you first connect with Elif? Have you known her for a while?
We had mutual friends and I knew her for her sound for a while, but finally got to meet her in person during last year's ADE when she played b2b with my friend Gespona.
She then moved to Barcelona and we started to hang out more. I was sending her tracks from time to time and when she decided to start her own label I was really keen to support her.
The single is part of the first ever release on her new label 'Marginalia'. You must be very pleased to be part of such an exciting project?
Yes, very much! The label has a great concept and I already have early feedback from some heavy artists on my upcoming releases there.
What does the concept of Marginalia mean to you?
The concept comes from 11th century wild sketches and doodles made on the side of medieval books. The idea is to bring this concept to the 21st century with music and visuals.
Elif is creating a great community of producers and artists, she showed me music from the upcoming releases and they sound dope.
I'm a big fan of the aesthetic and visuals her team created for the label too.
Going back to your formative years, who or what were your biggest musical influences and inspirations growing up?
Growing up I listened to a lot of rap music and that was the genre I first started producing when I was around 13. I was very influenced by producers such as Dr. Dre, Battlecat, DJ Premiere and many more. Although I changed genres with time, I still use some sampling techniques and synth sounds that inspired me back then, in a more subtle way.
As far as electronic, some of my biggest influences were Adana Twins, Frankey & Sandrino, Toto Chiavetta, Super Flu, to name a few.
What was the electronic music scene like in Brazil when you first started going out?
There was and still is a lot of talent and great events there. There's a lot of diversity of styles and concepts for the events there.
What were some of the best clubs / events that you attended?
One of the first nights I can remember was seeing the Adana Twins around 2013 at Club Vibe in Curitiba. At the time I was not yet producing electronic music, but the sound really changed my mind. Almost 10 years later I was proudly invited to play at this club. Also the world famous Warung Club is always a guaranteed place for good music.
Some clubs in my city I really liked unfortunately didn't survive through time, such as Zeitgeist and Inbox. And there were and still are many great independent collectives that don't have a fixed place but are always moving the scene.
How does the scene compare to where you now live, in Barcelona?
There are a lot of quality events both here in Brazil, but the difference is definitely the quantity.
Barcelona is a city always in movement, so there are electronic music events literally every day. On a lot of weekend nightsI have to make a difficult choice between 3 DJ's I would like to see that are playing in different places.
If you could collaborate with any artist in the scene right now, who would it be and why?
This one is hard, haha. I think if I had to pick one (actually 2) it would be Frankey & Sandrino. I really love everything they put out, and would love to learn from them.
What are the top 3 favourite records you love to play in your sets at the moment?
Another tough one! Aside from my unreleased stuff I would say
Vini Pistori – Hypnotized
Adrian Roman, Miguel Payda – Chrysalis
Cipy – Blue Grass
After the release of 'Run Wild', what else have you got planned for 2023?
I have my own upcoming EP on Marginalia, 2 tracks plus remix from a producer I really admire.
I'm also trying to work more on video content of my creative process.
Do you have any final words for our Only Techno readers?
Thank you for reading! Follow my upcoming stuff and say hi at
Thanks very much for your time, Althoff.
My pleasure!
Elif – Medusa EP is out now via Marginalia. Grab it here!